In macOS Ventura Tidbits, the Game Controller Menu has been redesigned, as well as the background sounds and other features.
Apple released the first beta of macOS Ventura to developers for testing Wednesday, and early adopters are already seeing minor changes. We've compiled a list of some of the most interesting macOS Ventura nuggets we've discovered below.
macOS Ventura Tidbits: Redesigned "About This Mac"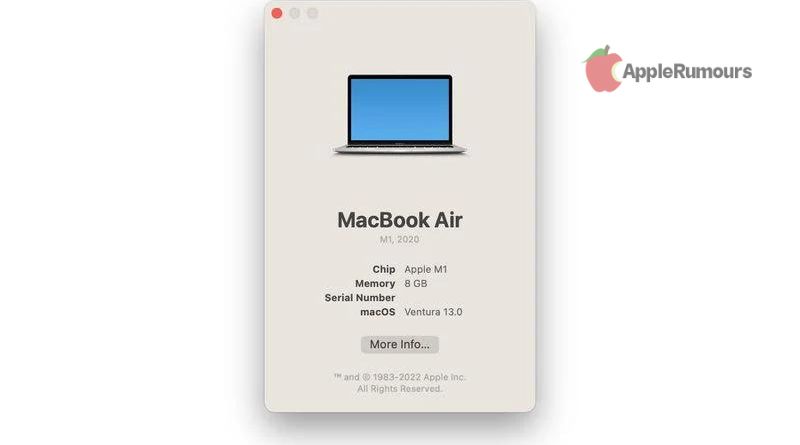 On macOS Ventura, Apple has simplified the About This Mac pane. The kind of CPU, RAM, serial number, and macOS version installed are still listed in the window, but all other system information has been relocated to the System Settings app, which is a revamped and renamed version of the previous System Preferences app.
The "More Info" button at the bottom of About This Mac opens the System Settings General menu, which features a "System Report" option that leads to a more detailed overview of Mac's hardware, software, networking, and more.
macOS Ventura Tidbits: Menu for the Game Controller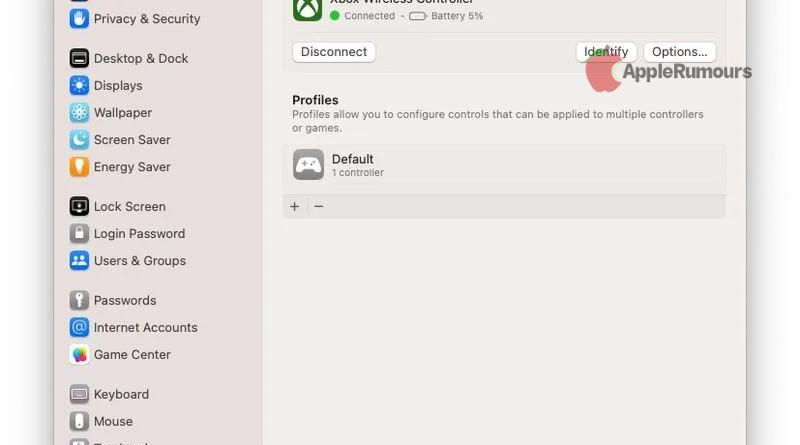 In the System Settings section of the app, there's a new game controller menu for managing gaming controllers attached to a Mac. Users of macOS Ventura may use the menu to map a controller's buttons and thumb sticks to Mac's keyboard, modify haptic feedback settings, create profiles for numerous controllers, and more.
According to Apple's developer website, macOS Ventura now supports some of the most popular racing wheels, pedals, and shifters for usage in Mac racing games, including Logitech's G920 and G29 racing wheels.
Users have discovered that macOS Ventura supports a variety of extra Bluetooth and USB gaming controllers, including the Nintendo Switch's Joy-Cons and Pro Controller.
macOS Ventura Tidbits: Sounds in the background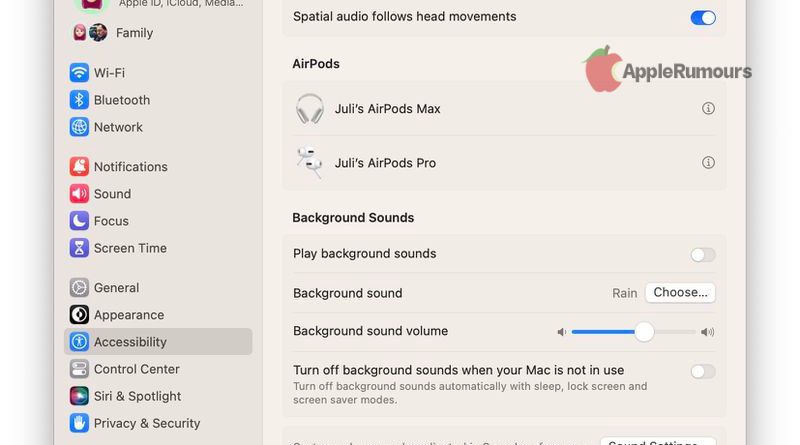 The Mac comes with preloaded background noises in macOS Ventura. This function, according to Apple, allows peaceful sounds like the ocean or rain to conceal unpleasant background noise and reduce distractions.
Last year, with the release of iOS 15 and iPadOS 15, Apple introduced the background noises functionality to the iPhone and iPad. On the Mac, background noises may be enabled under Accessibility > Audio in the System Settings app.
You may select the background sound to play, modify the background sound volume independently of the system volume, and turn off background noises when your Mac is sleeping or in screensaver mode from this menu.
Tidbits and Other Features
Clock and Weather applications have been added to macOS Ventura.
The Hidden and Recently Deleted albums in the Photos app are now locked by default and can only be unlocked with your Mac's password or Touch ID.
The Music app now has better sorting options for playlists.
Siri has had a little makeover, with an emphasis on simplicity and "more focused" outcomes.
Around the autumn, macOS Ventura will be available to all users, most likely in October. Apple has announced that a public beta will begin in July.