Security features on Apple devices include a passcode lock to prevent a locked iPhone from unauthorized access. The problem arises if you forget the passcode. Learn how to bypass it.
iPhone devices are protected by a passcode lock.  When you don't have a passcode, you won't be able to access the device. You will be unable to use your iPhone if you enter the wrong passcode 10 times. Today, in this article we will show you how to bypass a locked iPhone without a password.
Disabled iPhone: Why?
After a certain number of incorrect passcode attempts, Apple disables iOS devices. For security reasons, Apple disables "iPhone is Disabled" for a set time interval to prevent brute-force password guessing.
If you remember your password, you can simply log in to the iPhone with the correct credentials after a specified period. Getting into a disabled iPhone can be difficult if you don't remember its password.
Even if you forget your passcode or your iPhone is disabled, there are ways to regain access to your device. This guide will explain how to open a locked iPhone without a password.
With PassFab iPhone Unlocker, get into your locked iPhone without a passcode
You can unlock your iPhone without the passcode using PassFab iPhone Unlocker. The tool has a 100% success rate. It simply takes a few minutes to install and then follow the instructions.
The app includes the following features:
The software is designed to be beginner-friendly and easy to use
Lock any iPhone/iPod Touch/iPhone without a password.
Apple ID can be removed without a password by using the following method:
Supports iOS 15 and iPhone 13.
Here are the steps for unlocking an iPhone without a password after you install the app on your computer.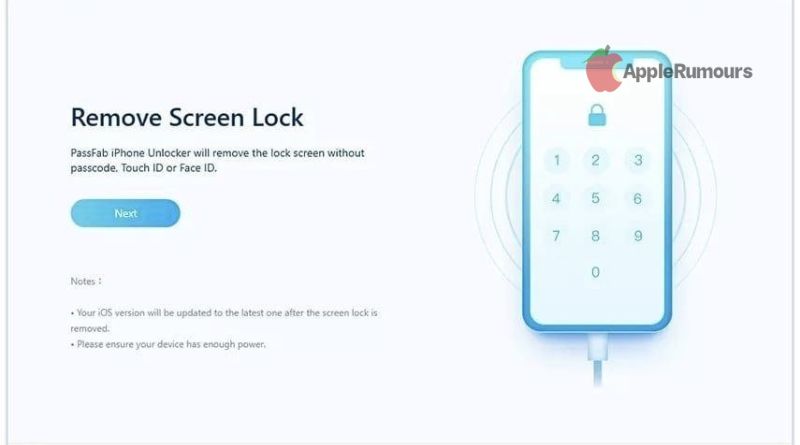 To unlock your iPhone, launch PassFab
Connect your device via USB cable and launch PassFab on your computer.
It is highly recommended that you connect your Apple device to your computer
Click on Next on the PassFab menu.
Save the Firmware Package
You'll then need to download and save the Firmware package. It will take at least 7GB of space on your computer.
Successfully remove the Lock Screen passcode
To remove your iPhone's passcode, click the "Start Remove" button after downloading the firmware package.
Then you can set up a new passcode and authentication method on your device.
Getting into an iPhone that's locked via iTunes or Finder
In addition to using this method, there are other methods you can use to unlock your iPhone. The Apple Support team also recommends this method.
If you proceed with this method, all your iPhone data will be erased.
Has already connected: Restore iPhone
It's possible to use this method if you've connected to iTunes or the Finder before.
Click on "Restore iPhone" once your iPhone is detected in iTunes or the macOS Finder.
If you are new: Recovery Mode
You'll need to enter Recovery Mode if you haven't connected your iPhone to a computer before.
Recovery mode cannot be entered: DFU
Device Firmware Update (DFU) is your only option if you can't access Recovery Mode.
Accessing a locked phone via iCloud on a browser
Using this particular method is a good option if you want to avoid using any additional applications. It can also be used to remotely unlock and erase devices.
If you are using an Apple device, you will need to have the "Find My" app along with your Apple ID and password.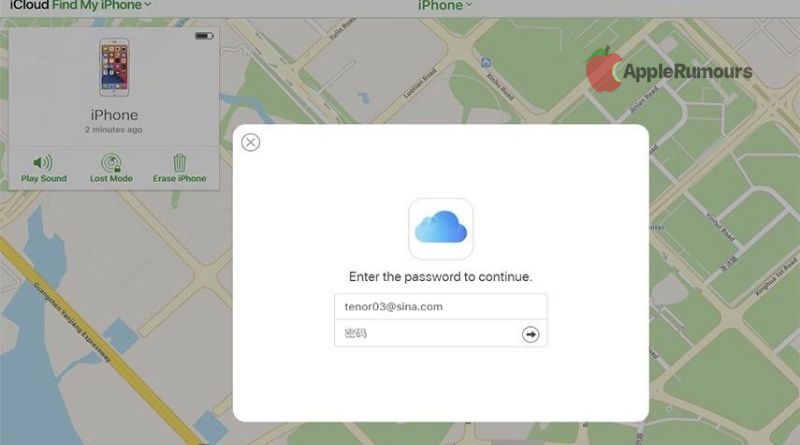 Sign in to iCloud.com using your Apple ID and password.
Select Find Mine from the menu of apps.
Verify your sign-in. The rest of your Apple products will appear on a map.
Next, select the iPhone you need to unlock. Play Sound, Find iPhone, and Erase iPhone are the three choices. If you select the last option, the iPhone will be erased and you will be able to set it up like a new device or restore it from backup.
How to unlock your iPhone via Find My App if you forget your password
What is the best way to unlock an iPhone without a computer? You can erase your iPhone remotely with Find My on another iPhone, iPad, or Apple device.
Opening the Find My app on your iPhone or iPad is the first step. Log in first. Otherwise, the main menu will appear.
Next, locate your iPhone in the list and click it.
Erase your iPhone in step 3.
As soon as the iPhone is erased, you can set it up as a new device or restore it from a backup.
Various methods exist for getting into a locked or disabled iPhone, such as Apple stock options and third-party applications. PassFab iPhone Unlocker is the best choice for getting into your device quickly and simply. Thank you for visiting applerumours.com. If you have a thought or you want to share something with us then type it in the comment section below.