iOS 16.1 beta 4 now available as public release quickly approaches
Apple is now distributing iOS 16.1 beta 4 to developers in anticipation of a wider release later this fall. The iPhone receives a variety of new features in iOS 16.1, including Clean Energy Charging, Live Activities, modifications to the Lock Screen, a new battery % symbol, and more.
iOS 16.1 beta 4 may be installed on an iPhone by going to the Settings app, selecting General, and then selecting Software update. The upgrade might be made available to public beta testers as early as later this afternoon. The version is 20B5064c.
What's new in iOS 16.1?
Since this is the first major upgrade since iOS 16, it is likely to include several features that were not included in the first release. What to expect with iOS 16.1 is listed below:
iCloud Shared Photo Library: Before the release of iOS 16, iCloud Shared Photo Library vanished from the beta versions. It will be compatible with macOS Ventura, iPad 16.1, and iOS.
Battery percentage indicator: The new battery % indicator in the status bar now behaves differently after getting some criticism when iOS 16 was first released. Now, even with the % shown, the battery symbol will progressively fill and empty depending on how much power is left. The symbol on iOS 16.0 remained filled up until it fell below 20 percent.
Battery percentage on more phones: A few phones were missing when the battery % indication reappeared in iOS 16. The option was not accessible on the iPhone XR, iPhone 11, iPhone 12 mini, or iPhone 13 mini (iPhones without Face ID could always show battery percentage next to the battery icon). All of those phones may now enable the function thanks to iOS 16.1.
Lock Screen fixes
When users play music or audio on their iPhones, an irritating visual problem that affected the Lock Screen album cover was fixed in iOS 16.1 beta 4.
We're still looking over this release to see if there are any additional noteworthy additions. If we find anything more useful in iOS 16.1 beta 4, we'll update this page. You may look at Apple's official Release Notes in the interim, where it has outlined some of the known faults and solutions.
How to install the iOS 16 and iPad 16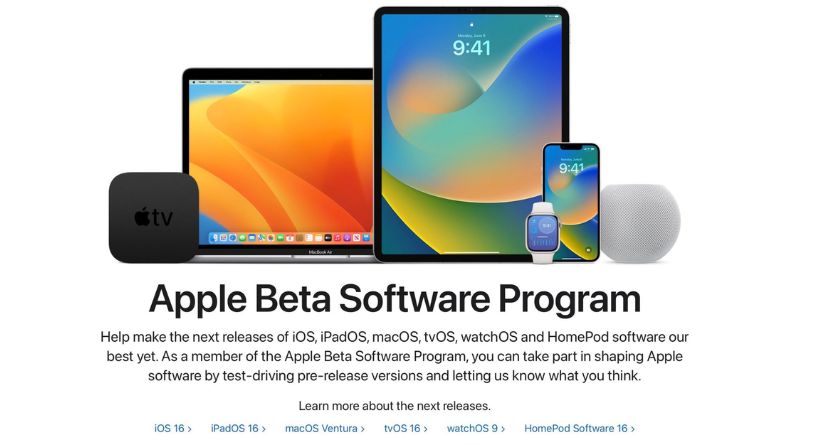 Go to the Settings app, pick General, then Software Update to install the most recent version of iOS 16 on your iPhone or iPad. Choose Download and Install from there, then adhere to the instructions.
iOS 16.1 release notes
Here are the official release notes for iOS 16.1:
iCloud Shared Photo Library
With up to five other people, you may share photographs and movies with ease thanks to a separate library.
When you create or join a library, setup rules make it simple to add old images depending on the start date or the subjects.
Quickly view your library, the shared library, or both libraries at once with the help of library filters.
Everyone may add, edit, favorite, caption, and remove photographs thanks to shared editing and rights.
You may opt to transmit photographs you capture directly to the Shared Library using the Sharing toggle in the Camera, or you can activate a setting to share automatically when other participants are identified nearby using Bluetooth.
iPadOS 16.1 new features
iPad owners will also get several features that are exclusive to tablets, in addition to many of the capabilities listed above (with the noteworthy exception of the lock screen customization).
Stage Manager: Apple has added Stage Manager, a brand-new multitasking experience that leverages windows rather than split-screen programs, to its tablet devices.
Weather app: Finally, an iPad weather app with full-screen predictions, radar, and stunning animations will be available.
Desktop‑class apps: The primary iPad applications have seen several redesigns that give them more Mac-like toolbars and menus, and there are now more robust methods to search and use the apps themselves.